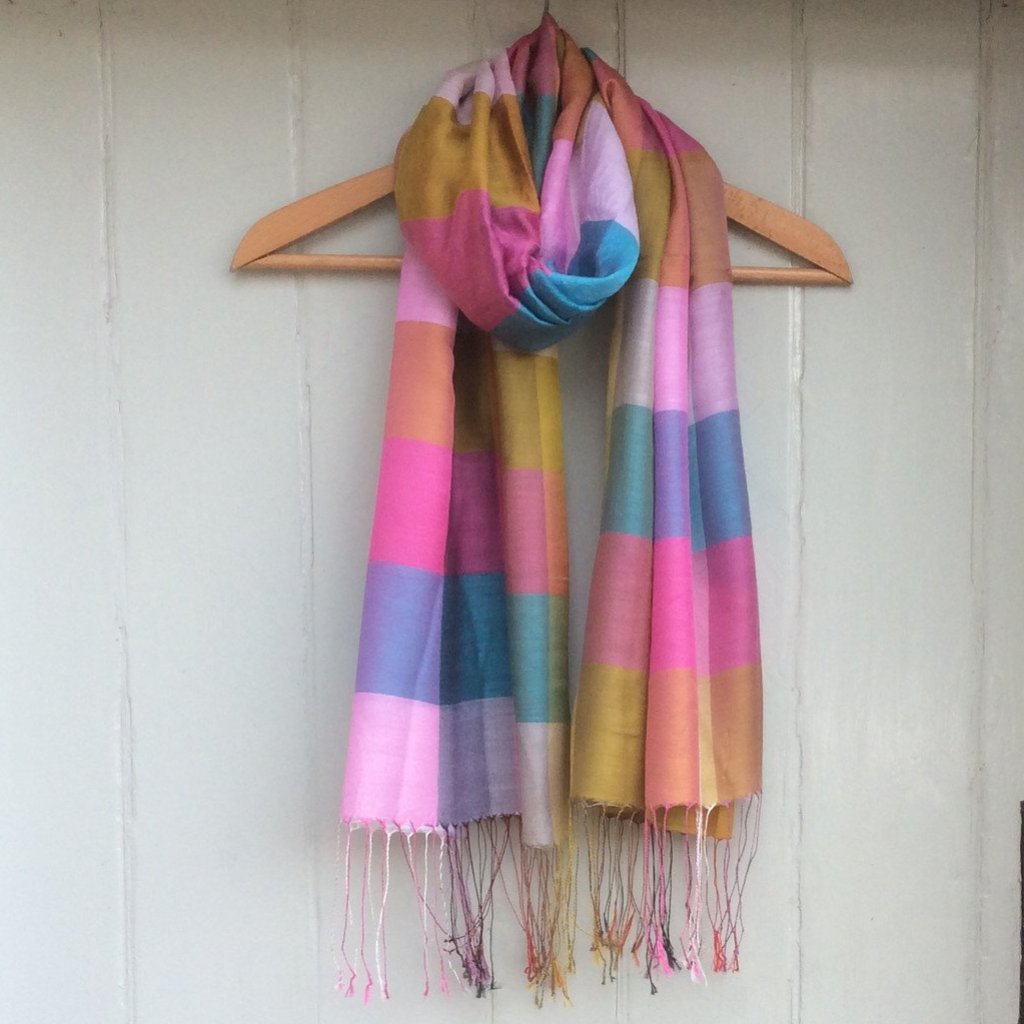 Silk Mix Block Scarf
A stunning silk mix scarf at an amazing price!
Fantastic colours which are stylish and timeless, this silk block design scarf also has a lovely twisted fringe.
Why pay more for a 'designer' scarf, these scarves are of the finest quality.
Comes beautifully gift wrapped in pink tissue paper, pink bag and silk ribbon.
A perfect gift for a loved one or a treat maybe!
made from:
70% Silk, 30% Viscose
dimensions:
L180cm x W70cm (excluding tassels)